September 12, 2017
It  creates 3 new Acts:
The National Security and Intelligence Review Agency Act (NSIRA Act);
The Intelligence Commissioner Act (IC Act);
The Canadian Security Establishment Act (CSE Act)
It also changes 5 other existing Acts:
The Criminal Code;
The Canadian Security Intelligence Services Act (CSIS Act);
The Security of Canada Information Sharing Act (SCISA);
The Secure Air Travel Act (SATA, also known as the "no-fly list" Act)
The Youth Criminal Justice Act (YCJA).
This legislation is complex—this list gives a quick summary of some of the problems, but if you want to know more, click each link to go to a page explaining the problem in further detail. You can also check out our campaign page, where we'll publish more detailed descriptions and legal analysis related to each of our top ten points over the coming weeks.
1. C-59 IS A NEW BILL ON NATIONAL SECURITY IN CANADA. IT WAS SUPPOSED TO FIX THE PROBLEMS CAUSED BY C-51, BUT INSTEAD IT RESOLVES SOME PROBLEMS, IGNORES OTHERS, AND CREATES ENTIRELY NEW ONES.
Bill C-59 is an ambitious piece of legislation that makes a number of changes to Canada's national security regime. What it does not do, however, is fix all of the problems introduced by its predecessor, Bill C-51. In particular, of the five specific concerns CCLA identified in our constitutional challenge to Bill C-51, only one is fully resolved by amendments in C-59.
2. C-59 IMPROVES ACCOUNTABILITY, REVIEW, AND OVERSIGHT—BUT THERE'S STILL MORE TO DO.
Canada's oversight and review systems for national security are inadequate and out-of-date. C-59 makes important and welcome changes to our national security accountability structures through two new agencies: The National Security Intelligence Review Agency (NSIRA) will review the activities of our two spy agencies, CSIS and the CSE as well as other national-security involved agencies and departments like the RCMP and CBSA. The Intelligence Commissioner, a retired judge, will provide oversight for the ways these agencies interpret the authorizations and laws that govern their work. Unfortunately, there's still work to do.
3. C-59 LETS CSIS KEEP THEIR PROBLEMATIC CONTROVERSIAL NEW DISRUPTION POWERS, WITH ONLY A FEW NEW LIMITS.
CSIS was created as an intelligence collection agency. Bill C-51 changed things by giving CSIS added disruption powers–the ability to do things like intercept a communication or plant a forged document—to the CSIS Act. CCLA challenged the scope of these powers and the constitutionally-flawed warrant regime that could proposed to permit actions that violate the Charter of Rights and Freedoms. C-59 adds some new limits to the ways CSIS may act, but leaves open the possibility that CSIS agents may request warrants for otherwise illegal, rights-infringing actions, in a secret hearing.  C-59 provides an important opportunity for the public to discuss whether we think our intelligence gathering agency actually needs these powers, and for the government to tell us why they think disruption powers are necessary and proportionate in the first place.
4. C-59 CREATES, FOR THE FIRST TIME, A SEPARATE LAW FOR THE CSE—CANADA'S ELECTRONIC SPY AND CYBERSECURITY AGENCY—AND GIVES IT NEW MANDATES.
C-59 builds more information about how the CSE works into public law. This is better than a system of opaque decisions and secretive Ministerial directives. However, the new bill also changes the list of CSE's mandates to include both active (offensive) and defensive cyber operations. With these powers, C-59 opens the door to potentially risky state-sponsored hacking on the part of CSE. Additionally, by focusing on who can be targeted instead of who will be impacted, the bill leaves room for Canadians or people in Canada to become collateral damage in CSE's operations.
Plus, the ways the CSE Act allows public information to be used are so concerning, they get their own point in our top 10—see #6.
5. C-59 STILL ALLOWS FOR PROBLEMATIC INFORMATION SHARING AND DISCLOSURE BY GOVERNMENT BODIES.
C-59 reigns in to some extent the widespread information-sharing regime that C-51 introduced, and adds a new requirement for proportionality (which is good news). Unfortunately, the bill waters down the exemption for political advocacy and dissent, by adding the phrase "unless carried on in conjunction with an activity that undermines the security of Canada," potentially jeopardizing the rights of everyone from anti-pipeline protesters to international human rights activists in the process.
6. C-59 EFFECTIVELY PERMITS MASS SURVEILLANCE BY CSIS AND CSE.
C-59  allows CSIS and the CSE to collect "publicly available" information and datasets respectively — with troubling implications for privacy rights. The government seems to believe that as long as information about you can be found somewhere, or purchased somehow (regardless of who collected it, and how), that makes it fair game for mass surveillance. We need a serious public debate about whether these kinds of powers are necessary and proportionate for Canada's intelligence agencies, and the kinds of restrictions necessary to protect both security and privacy.
7. C-59 STILL ALLOWS SECRET TRIALS AND SECRET DECISIONS WITHOUT DUE PROCESS.
C-59 fails to provide a comprehensive system of special advocates for all people caught up in national security-related proceedings, and where it does, it doesn't give them all the information they need to make full answer and defence.This is a violation of due process. The Supreme Court has made it clear that the Charter guarantees real due process—even when individuals are caught up in secretive national security cases.
8. C-59 DOESN'T FIX BASIC PROBLEMS WITH THE "NO-FLY" LIST.
The no-fly list system lacks basic, common sense protections for individuals. This longstanding problem in Canadian national security policy was entrenched into law by  Bill C-51. While C-59 makes a few cosmetic repairs it doesn't go nearly far enough — the "no-fly list" process continues to operate in secret, with an opaque appeals system and no special advocates permitted for people attempting to contest their status on the list.
9. C-59 DOES IMPROVE ON C-51 WHEN IT COMES TO ONE KIND OF FREEDOM OF EXPRESSION CONCERN.
In C-51, the former government passed controversial and unconstitutional laws criminalizing the promotion of "terrorism offences in general," a term so broad it  threatened various kinds of speech, including community-based de-radicalization efforts, and journalists reporting on terror. Bill C-59 fixes that law—and the corresponding definition of "terrorist propaganda"—by transforming it into a more focused counselling offence.
10. C-59 CHANGES MORE THAN TEN THINGS!
Bill C-59 changes more than just ten things! It's a comprehensive rethinking of many parts of the legal framework for Canada's national security activities, and this list is just the tip of the iceberg. In the coming weeks and months, CCLA will be posting more materials about Bill C-59, including everything from detailed summaries and analysis, to submissions to Parliament, to more easily-digestible content like infographics and opinion pieces. We hope you'll check back in periodically to see what's new.
CCLA anticipates that this Bill will be a major issue this fall—in the House of Commons, in various Parliamentary committees, in the Senate, in the press, and (we hope) in the public sphere. This site is one way for us to contribute to that conversation—because no one can talk sensibly about this Bill if they don't know what it contains, or what effects it might have on our country.
Security is essential. Rights and freedoms are essential. This is our chance to make sure we get the kind of balanced, evidence-based, and rights-protective national security law we want.
Subheads are Heading 3 and #1e5799  
Please share your experiences here by filling out our survey.
Custom Colors:
Blue: #1e5799
Orange: #ef770e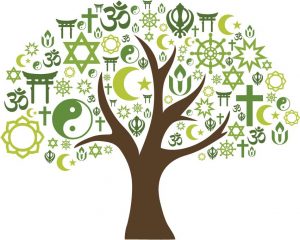 About the Canadian Civil Liberties Association
The CCLA is an independent, non-profit organization with supporters from across the country. Founded in 1964, the CCLA is a national human rights organization committed to defending the rights, dignity, safety, and freedoms of all people in Canada.
For the Media
For Live Updates