On this International Women's Day, the Canadian Civil Liberties Association recognizes the many women in Canada who still fight for the realization of their rights.  In this infographic, the CCLA spotlights concerns about indigenous women in Canada's criminal justice system, who are disprortionately represented in Canadian prisons  and are more likely to be placed in segregation.
If you are concerned, you can take action. Find and support the work of organizations working for justice for indigenous women across Canada.
Fight systemic harms
Protect the next generation
Insist on rights and resources for all indigenous children
Ensure aboriginal history and culture is part of all Canadians' education at every level.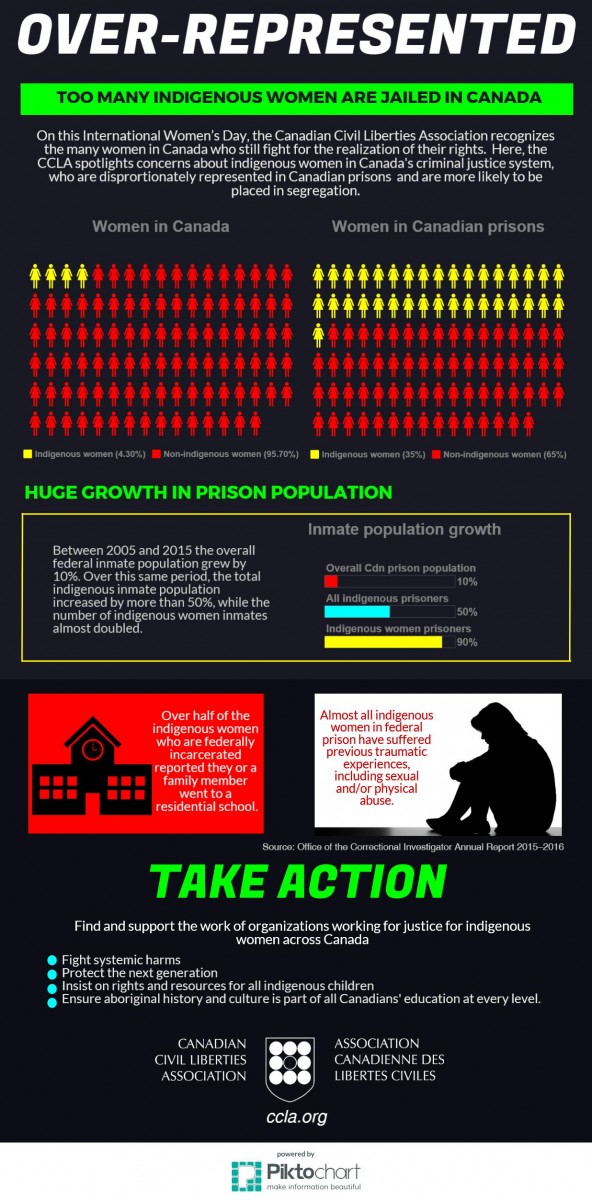 About the Canadian Civil Liberties Association
The CCLA is an independent, non-profit organization with supporters from across the country. Founded in 1964, the CCLA is a national human rights organization committed to defending the rights, dignity, safety, and freedoms of all people in Canada.
For the Media
For Live Updates